Increase Your Profits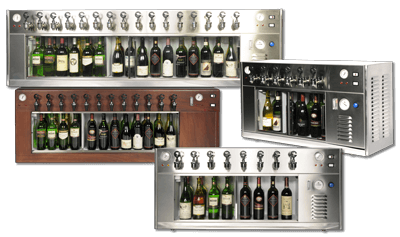 Plus Versatility
Cruvinet Systems have proven their value over more than thirty-seven years of consistent use in thousands of restaurants, hotels, and bars worldwide.
Restaurants selling 25 glasses a day can easily generate profits to pay for the most deluxe system within 2 to 3 months.
Cruvinet is a profit center that will increase your sales and profits.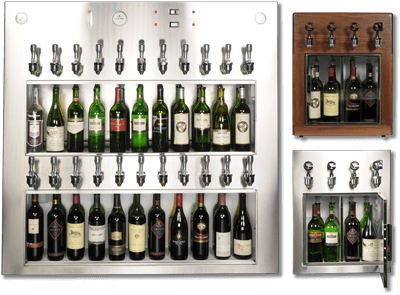 A Cruvinet system is a virtually risk-free investment. Wine profits can more than double and with profit margins as high as 300%, premium wine-by-the-glass can be as profitable as specialty drinks!
The Mobile Cruvinet is the perfect system for all users desiring total flexibility.
Its easy mobility makes it perfect for hotel lobby bars and meeting facilities.
Tested to NSF/ANSI Standard 18 and UL 471 by Intertek for stainless steel,( wood not included), by Intertek.

Press Release – Reserve Home to One of the World's Largest Cruvinet Wine Systems
..."This intricate wine preservation system extends the life of wine exponentially, giving Reserve the liberty to offer a wider range of varietals and price points," says Peter Marantette, General Manager. "We can now pour a bottle that other restaurants wouldn't dream of opening, for fear that they wouldn't sell it before the wine turned."...
Read the rest of the blog about Cruvinet
Join us on facebook
What is the Cruvinet System?
A Cruvinet temperature controlled system keeps wines as fresh as the moment they are uncorked for up to six weeks, eliminating spoilage and waste. This system has revolutionized wine-by-the-glass sales and made wine bars possible.
Cruvinet is the original wine preserving and dispensing system, used widely by international wine experts for effectively preserving, dispensing and merchandising fine varietal wines by the glass.
All of our units are handmade and built to last. Units are Plug-in ready and easy to maintain. You can have a Cruvinet system with 4 faucets or up to 120 faucets.
We have many options that you may wish to purchase in addition to your Cruvinet system such as Stainless Steel faucets that last over 20 years and are very easy to clean. We have a Nitrogen Generator kit that is fully automatic and provides free N2 for life, which eliminates heavy, bulky, high pressure cylinders.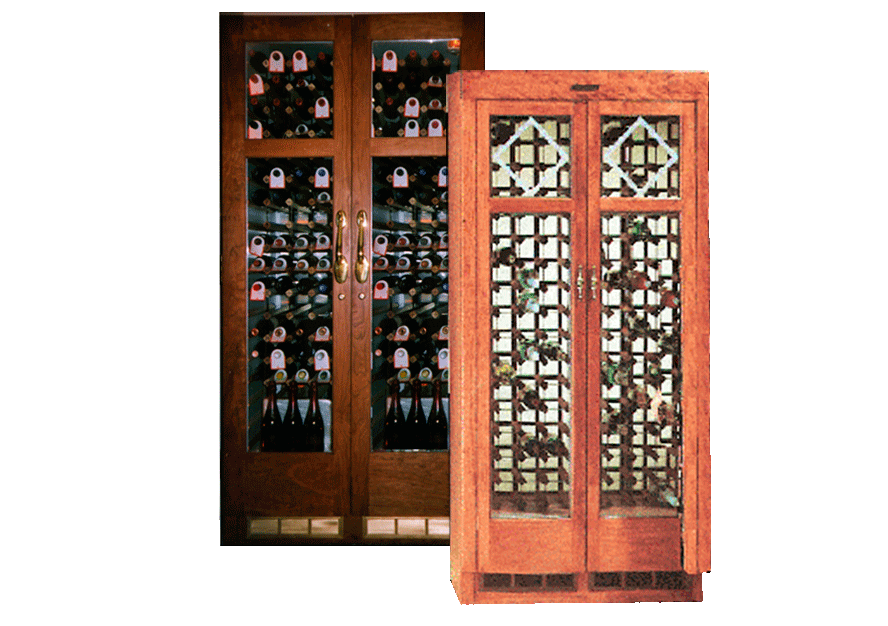 Wine Cellars
Cruvinet's finest commercial Wine Cellars for elegant display and storage of fine wines at their proper storage and serving temperatures are presented by the Cavinet Wine Cellars and the top of the line Sommelier Wine Storage Systems with its showcase lighting and mirrored stainless steel interior.

Cruvinet Winebar is Guinness World Record Holder: Recognized for the largest winekeeper which is a custom built unit at the Ristorante Panorama and has 120 usable taps each of which is connected to a different bottle of wine. Officially examined and measured January 19th 2010 ... read more about Cruvinet and Ristorante Panorama.