Le Cruvinet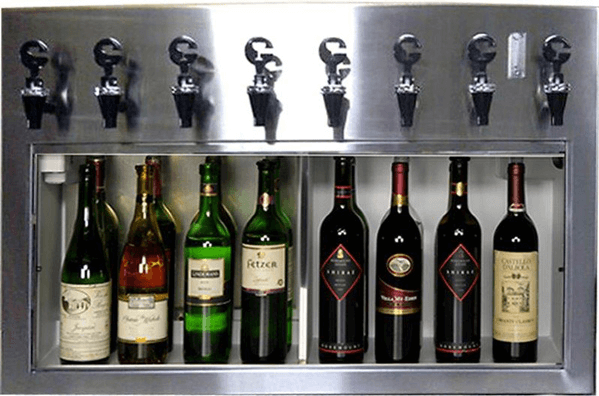 The Original wine preserving and dispensing equipment
Preserves Open Wine Bottles for Several Weeks
Other systems only refrigerate wines and preserve wines for only one of two days.
Has Temperature Controls for Both White and Red Wines
Le Grand Cruvinet permits full use control of temperature for red and whites through a full range of temperatures recommended by international experts.
Attractive Sales Stimulating Cabinets
In Solid Brass — Stainless Steel — Solid Oak — Solid Walnut — and Solid Mahogany — in 6, 8, 12, 32, and 64-bottle combinations .Custom quantity cabinets are available.
A Cruvinet system is a virtually risk-free investment. Wine profits can more than double and with profit margins as high as 300%, premium wine-by-the-glass can be as profitable as specialty drinks!.
Complete the Cruvinet On-line form to receive
more information and a color brochure.